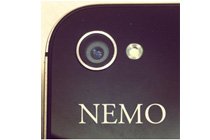 NEMO's Launch Conference in Helsingborg
5 oktober, 2012 -

09:30

-

17:00
Be our guest at NEMO's Launch Conference, which will showcase our latest research and bring alive some of the most exciting challenges facing communicators today.
Discover hi-tech innovations that change the way we live and take part in thought-provoking debate on pressing ethical and social issues that affect every citizen.
Where: Campus Helsingborg, Lund University
When: Friday, October 5. Registration from 9.30, Welcome address by Jesper Falkheimer at 10.00. Conference closes 17.00, followed by drinks and buffet.
Who: Keynote speakers include social media expert Neville Hobson (@jangles) and Augmented Reality pioneer Remco Vroom (TAB World Media), plus presentations from NEMO researchers.
Why: Practical Workshops on How Wikipedia shapes the reputation of your organisation – what to do when things go wrong – plus How NEMO research can help your business. Take homes that will change the way you work.
How: Register by emailing nemo[at]isk.lu.se with your contact details, job title and organization. Please confirm that you will attend by Friday, September 14 – the NEMO Conference is free to invited guests.
The NEMO blog is at http://nemo.blogg.lu.se and the Conference details are at http://nemo.blogg.lu.se/the-conference/.
Twitter: @NEMOCampusHBG and the Facebook group is https://www.facebook.com/groups/nemo.hbg/ - please join!