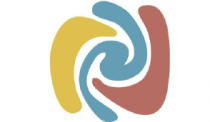 Expertmaker Developer Conference 2013
24 maj, 2013 -

11:00

-

17:00
Expertmaker Developer Conference 2013
Expertmaker is hosting a developer conference for students, developers and start-ups on May 24th in Malmö, Sweden.
Where: Östergatan 17, 211 25 Malmö (map)
When: 12.30 - 17.00
Date: May 24, 2013
Cost: Free*
Registration and a light lunch at 12.30 – we will begin shortly after. There will be coffee breaks throughout the day and we will finish with an after work mingle at 17.00.
We will be covering:
The state of Artificial Intelligence (AI) & Big Data
How Expertmaker's innovative software enables developers to commercialize human knowledge through easy-to-use AI (no previous knowledge of AI required)
Hands-on demonstration on how to build smart and interactive solutions: how to create product recommendations and selections, give advice, offer personalization and more
Insight into Expertmaker's technology
Demos of solutions built with Expertmaker's technology
Free access to Expertmaker's Knowledge Designer software
Practical details:
Sign up by emailing emdc [at] expertmaker [dot] com
Sign up ends on Monday May 20th. Limited seating – first come first served.
Attendance is free*. Cancellation at the latest 24 hours before the start of the conference.
* No-show fee: 500 SEK
http://www.expertmaker.com/nyhet/article/expertmaker-developer-conferenc...