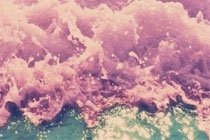 SWIM lab - transmedia development program
SWIM lab - the Nordic countries' largest transmedia collaboration! www.swimbabyswim.dk
May 12th until 16th, BoostHbg is hosting this years first SWIM lab, the Nordic countries' largest transmedia development program. And in order to share knowledge around new media methods and tools, BoostHbg together with SWIM is hosting two free, open lectures where you can also meet some of the experts that are working with the lab:
Thomas Kolster (DK) from Goodvertising Agency, who will give a talk on 'Goodvertising - How to Adapt Storytelling to attract a corporate world in change'
Nicol Wistreich (UK) from Netribution an expert in the crossover between moving images, online culture and new technology, who will talk about 'The Good, the VOD and the Ugly'.
When?

Thomas Kolster, Tuesday May 13 18.00-19.00

Nicol Wistreich, Wednesday May 14 18.00-19.00
Where?

BoostHbg
, Dunkers Kulturhus, Kungsgatan 11
, Helsingborg
Registration?

Please send an email to registration [at] swimbabyswim [dot] dk with name(s) of participant(s) and which lecture you would like to attend. Open lectures are free. Check out our Facebook event for more information!
Can't make it!? You can also follow our event live streamed on our Bambuser BoostHbg channel!
SWIM is a collaboration between BoostHbg, Film i Skåne, CPH:DOX and New Danish Screen to help creators of today become the storytellers of tomorrow.