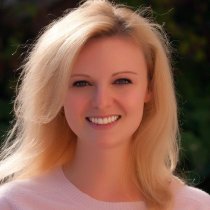 Melissa Perri – South Sweden Tour. Workshop
9 oktober, 2015 -

10:00

-

17:00
Avoid wasting time building something that no one wants! With MVPs, Minimum Viable Products, you and your team can learn more about customers, learn to waste less time and deliver usable and valuable solutions faster.
Learn how to work with MVPs in your development process in this one day workshop, filled with exercises and real life examples. Melissa Perri will reveal the ins and outs of creating MVPs and how to successfully introduce this way of working at your company.
You will learn:
The fundamentals of how to define and test your product as MVPs.
How to explore and define a hypothesis.
How to align your experimentation with business goals or KPIs.
How to integrate MVPs into your overall delivery plan.
How focusing on experiments, rather than functions, saves time and money.
How to iterate on feedback from your customers to plan experiments.
Who should attend?
Product Owners, Product Leaders, Product Managers, Business Analyst, Project Managers, Systems Architects, Lead developers and UX Designers in organisations delivering digital services and products.
Experience in Agile methods is preferred but not required.
Melissa Perri
Melissa Perri is the CEO of ProdUX Labs, a product development consultancy based in New York City. She is a recognized international speaker on Lean and Agile Product Management and UX. Her core expertise focuses on eliminating bad product ideas early, prioritizing features, and integrating innovative practices. Before becoming a consultant, Melissa founded a startup in Italy, worked in various stage startups in NYC and at a large investment bank as a developer.
Super offer - Sign up before Midsummer - 2 persons for 6000 sek! (650 EUR)
In the Rabattkod-field just write "2 from Company name" and we know who to pair up for the discount!
Ordinary fee; 4 995 sek per person (540 EUR)
Late sign up after 21st of September: 5 995 sek per person (650 EUR)
Would you like to send your whole team or do you have any questions?
Contact jane [dot] murray [at] inuse [dot] se directly.
Welcome!