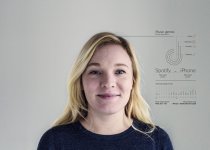 SXSW: Workshop w TOPP: Our Future Selves
13 mars, 2016 -

10:00

-

14:00
This workshop is created in collaboration with Media Evolution and is part of the Southern Sweden Creatives initiative at SXSW together with Topp.
Our Future Selves

Presented by Topp
When: 11 of March at 10 am - 1 pm + lunch
Venue: Nordic Light House (the Waller Creek boat house) Austin, Texas, USA
Who: Request your invitation here http://www.topp.se/sxsw

About the workshop
A small group of domain experts and passionate people will come together for an intimate workshop session around the big question, "Who will we be in the future?"
We are already connected around the clock, but in the future a flow of data will be part of every experience we have. Each day there are more and more scenarios that challenge our relationship with ourselves and the world around us. Just as third parties are developing a deep understanding of our behaviors, we can use these scenarios as tools for self-reflection and growth.
Can we really own our data?
Will machines know us better than we know ourselves?
Is the master/slave relationship between people and machines inverting?
Will AI services anticipate our needs?
What are the implications for the creative person of the future?
At 1 pm we will share our findings over an open lunch session.
This workshop is by invitation only. Please email anna [at] topp [dot] se with questions.