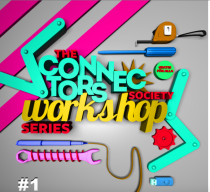 Citizen Journalism Workshop
31 mars, 2016 -

18:00

-

20:00
You are a journalist. We need to get your voice heard! Learn practical skills about how to mobilise a citizen journalism movement in Malmö with experts from the UK and then get reporting!
Workshop Leaders//
Mike Small is the editor of Bella Caledonia, an online magazine encouraging citizen journalism and exploring ideas of independence, self determination and autonomy in Scotland. The site was hugely important during the lead up to Scottish Independence Referendum when there was limited access to reliable mainstream news.
Lorna Stephenson works at The Bristol Cable, a media cooperative created and owned by 800 people in the city. With free events and trainings, a multimedia website and a free quarterly print edition, The Bristol Cable is redefining local journalism through challenging multimedia, community action and cooperative ownership. Online, in print and on the street.
Abigail Sykes will kick off the workshop with a short introduction to citizen journalism in Skåne. Abigail is editor-in-chief for the alternative newspaper Landets Fria Tidning and has held courses for hundreds of budding citizen journalists in Malmö.
Places are limited to 30 so please take a second to register below.
Spread the <3 and invite your friends!
When: 
31 march, 18.00-20.00
Where: 
Studiefrämjandet, Ystadgatan 53, Malmö
Register:
 
Here!