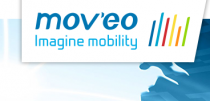 Go International! Imagine Global Mobility
5 april, 2016 -

10:00

-

17:30
MOV'EO would like to invite you and your members to its plenary assembly "Go international – Imagine global mobility" which will take place on April 5th.

This event is organized in the form of a workshop day (conferences and round-table meetings) on the internationalization theme and it will be a good opportunity for you to participate in a networking event with the Global mobility main actors.
In fact, for the first time, MOV'EO is gathering its whole members (major groups, SMEs, academic members, research centers, local authorities and regional government) and the global mobility experts (representatives of ECSEL, Euripides, ERTRAC, EGVIA, European Commission, Business France…), around internationalization subject.
The objectives of this event are: on the first hand to establish a picture of whole internationalization extant opportunities (the several sources of funding and international cooperation tools, such as the European programs, international business cooperation, export…). And also, at the same time to take advantage of the experts accounts and experiences.
This event is organized in partnership with the Electronical, Electronics and Communication Industry Federation (FIEEC) and the French Regional Associations for the Automotive Industry (RAVI for Paris Region)
Mov'eo : an active international cluster

Since its creation, the cluster supports its members in their international development by organizing collective missions in three target areas : Europe, Asia and North America.
Since 2009 :
18 missions organized abroad
accompanied more than 300 organizations (50% of SMEs)
29 materialized partnerships
MOV'EO is also a contact netwwork in Europe for effective partners research through close collaboration with clusters in many countries : Germany, Italy, Sweden, Netherlands, Austria, Romania, Spain and United Kingdom.
#FastFact
According to a study lead buy the French Directorate General for Enterprise, SME members of clusters forge many more overseas partnerships in an innovative project than other SMEs : 20% against 2%.
When: 
10- 5.30 , April 5th, 2016
Where: 
Espace Hamelin , 17 Rue de l'Amiral Hamelin , 75116 Paris, France
Sign up: 

Here!