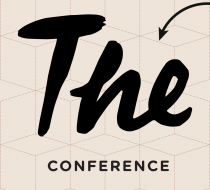 OPENING OF THE DEAR DATA EXHIBITION (The Week)
15 augusti, 2016 -

12:00

-

13:00
Dear Data is a year-long, analog data drawing project. Each week Giorgia Lupi (speaker at The Conference 2013) and Stefanie Posavec collected and measured a particular type of data about their lives. They used this data to make a drawing on a postcard-sized sheet of paper, and then dropped the postcard in an mailbox.
Eventually, the postcard arrived at the other person's address with all the scuff marks of its journey over the ocean: a type of "slow data" transmission.
By creating and sending the data visualizations using analogue instead of digital means, they did what artists have done for ages, which is sketching and trying to capture the essence of the life happening around them. However, as they were sketching life in the modern digital age, life also includes everything that is counted, computed, and measured.
Location: Form/Design Center
Info and registration here!