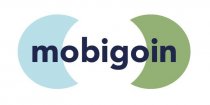 A global outlook on smart mobility!
A global outlook on smart mobility!
Mobility Goes International invite you to an afternoon to look how the smart mobility looks in a global perspective starting from our local companies views. In Southern Sweden we have strong innovative solutions for multiple smart mobility solutions with a international unique strength.
We will also take a look at some of the results the Mobility Goes International project has found when taking a deeper look at the different global markets the project has targeted.
At the event you will also meet the different partners from MobiGoIn – the clusters bwcon Germany, Torino Wireless Italy and Move'o Paris France - so its your opportunity to get to know them and get a shortcut in to their markets.
We are inviting speakers from our home market within - innovative bikehelmets, infrastructure, electric cars, public transportation and UX design. To get the full circle of Smart Mobility!
If you can't make it, it will also be live streamed! But we hope you can make it here to Malmö. And, let us know who you like to meet here so that we can invite them ASAP! There will be good opportunities for networking and matchmaking.
Refreshments will be served.
AGENDA
13.00 Start - MobiGoin introduction of project and partners, short info on the country profiles
13.20 Hövding - the invisible bike helmet!
13.40 Skånetrafiken - how to collect data for regional public transportation development.
14.10 Uniti - the electric car that will save the earth!
14.30 Networking break w. coffee/snack - project partners to hold short discussion on topic - one table per person
15.00 Speaker 4
15.20 Speaker 5
16.00 End with mingel/networking/matchmaking opportunities
Each speaker session includes a few minutes for Q&A
Read about the project MobiGoIn!