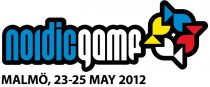 Nordic Game 2012
26 mars, 2012 - 15:10
Nordic Game offers all members of Media Evolution a discount on entrance passes for this year's conference, 23‐25 May, in Malmö, Sweden.
Until the Early Bird deadline on 12 April, members of Media Evolution can combine this with a special organisation discount and achieve more than 40% discount on main entrance badges!
This is how you do it:
Hurry up, go to www.nordicgame.com, enter registration, check the "Discount Codes" box, choose Media Evolution from the drop down menu, and then enter the secret code THEOTHERCONFERENCE in the "Member ID" box.
Deadlines for early bird offers:
Until 12 April, Early Bird + special discount: 295€ (incl 25% VAT)
Until 21 May, Late Bird + special discount: 395€ (incl 25% VAT)
Until 24 May, Walk-in + special discount: 495€ (incl 25% VAT)
This is Nordic Game 2012
If you were to improve your game industry skills, would you take advice from the creators of Borderlands, Deus Ex, Doom, Quake, Rage, Might & Magic, Sword & Sorcery EP, Critter Crunch, Bastion, Super Meat Boy, Fez, Chime, and Just Cause 2? Thought so.
This is what you get:
A packed conference program designed to inspire and make you smarter. Be ready to discuss topics of design, programming, art, social marketing, production, transmedia, financing, and much more.

Speakers such as Tim Willits (id Games), Nathan Vella (Capybara Games),
Amir Rao (Supergiant Games), Carl Wikman (EA DICE), and keynotes by Jonathan Jacques-Belletête (Square Enix/Eidos Montréal), Randy Pitchford (Gearbox), and Six-Time Grammy Award winner Glen Ballard, President of Augury Inc.

+ more speakers + live pitching session + Pitch & Match business meeting system + network lounge + exhibition floor + nordic game play area + nordic game awards 2012 + development support grant ceremony + gala dinner + the renowned nordic party… and don't forget the nordic game indie night, where new talent are waiting to be discovered!
Register now! For more details and the latest speaker announcements visit www.nordicgame.com.
Nordic Game Sponsors and Partners: Autodesk, Blackberry, PayPal, City of Malmø, Region Skåne, Media Evolution, EGDF, KreaNord, PR Nordic, Media XP, Hansoft, IGDA, Festival of Games.


Media Partners: 
EDGE, Develop, PocketGamer, GamesIndustry.biz, MCV Nordic, Gamer.no, PixelTV, Game Coder Mag.
The 23 May is pre-conference day with closed meetings and stuff, but on 18:00 the Nordic Game Indie Night kicks off, which is a free event and open for everybody to participate in.