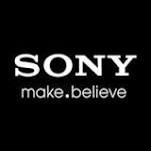 SONY Mobile letar resurser! #nyttjobb
17 augusti, 2013 - 07:59
På tisdag den 20 augusti kan du träffa Sony Mobile hos oss på Media Evolution City i Malmö. De letar efter nya arbetskamrater och vill gärna träffa dig som kan det här med web och molntjänster, och som har ett öga för UX!
Kom förbi och berätta vad du kan och hör mera från Sony Mobile vad det är de letar efter!
Välkommen!
The Application & Service Development department at Sony Mobile aims to create stunning experiences for our customers, by combining the best of Sony's service, technology and device portfolio. We work closely with the Xperia product teams in Sony Mobile, as well as with other Sony teams developing services such as Music Unlimited, Video Unlimited and PlayMemories.
Up for a challenge? Want to lead Sony's next steps in the web and cloud area?
We are looking for Architects and Strategists within the web and cloud area. If you are passionate about technology and stunning UX, have great technical hands-on experiences, broad understanding of technology/UX trends and want to contribute to our next step in this area - please have a look at http://bit.ly/19ukV4N and http://bit.ly/13uxFA7.
Feel free to contact Fredrik Wendel (fredrik [dot] wendel [at] sonymobile [dot] com) for more info.
Are you ready to change how the world uses Sony products?
We are always on the lookout for talented developers with a great sense of UX, and now we are especially interested in developers highly skilled in web / HTML5 development as well as in cloud backends.
If you think you've got what it takes to make our applications and services the best in the world, please have a look at http://bit.ly/16TJkhp and http://bit.ly/18zsHXF.
To find out more, please contact Roger Jansson (roger [dot] jansson [at] sonymobile [dot] com).