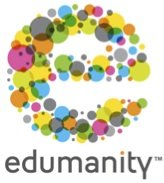 Edumanity
Crowd-learning combines the best of online and offline learning, by multiplying the wisdom of crowds. It has proven to be highly effective to use for companies, organisations and in schools. Users learn more and deeper, find solutions easier and innovate faster.
Edumanity's crowd-learning technology is web- based, social and scales seamlessly. It puts the interactive learning in focus and takes us beyond the problems that exist with traditional e-learning. It makes it possible to combine deep learning methods with massive numbers of learners – until now an impossible combo and almost a "holy grail" in the world of e-learning
Crowd-learning is the perfect learning strategy for businesses in constant development and change. It empowers globally dispersed organizations in a more efficient manner. Many employees want to participate, be active and transfer their knowledge, skills and ideas. How can you scale their engagement, and mine their best ideas? For all this, we have the perfect tools.