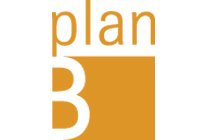 PlanB
PlanB specializes in leadership and corporate transformation. We have developed leaders, businesses and organizations since 2001.
We are leadership partners in a world where change has become the constant and where leadership is about change and constant improvement. Where leadership is a concern for all and networks challenge the hierarchies.
PlanB enable, empower and execute organizational change and strategy realization. We do this by offering capability development and facilitation. Typically we train and coach managers and key personnel responsible for organizational transformation and strategic change initiatives. We believe in broad involvement.
PlanB also arranges open programs and courses for leaders and staff working with change processes.
We are really good at: 
- Educating and training of change agents.
- To lead innovation processes
- To develop leadership