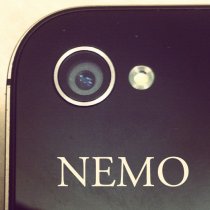 NEMO Helsingborg (NEW MEDIA, MODERN DEMOCRACY)
11 oktober, 2013 -

09:00

-

16:30
2013 NEMO: Flashpoint Conference
Be our guest at NEMO's 2013 Flashpoint Conference, which will showcase our latest research and bring alive some of the most exciting challenges facing communicators today.
Where: Campus Helsingborg, Lund University
When: Friday, October 11. Registration from 9.00, Welcome address by Jesper Falkheimer at 9.30. Conference closes 16.30.00, followed by drinks and buffet.
Who: Keynote speakers include:
Deborah Mattinson, of Britain Thinks (formerly pollster and adviser to UK Prime Minister Gordon Brown, http://britainthinks.com/deborah-mattinson)
Stephen Waddington, European digital and social media director, Ketchum PR, President Elect of the UK CIPR and author of Brand Anarchy (http://uk.linkedin.com/in/stephenwaddington)'
Nathalie Nahai, author of Webs of Influence: The Psychology of Online Persuasion (http://www.thewebpsychologist.com/).
Peter von Satzger, Director of PR, Viacom Youth and Music
Tim Coombs, NEMO guest professor and international expert on crisis PR
Why: Never before have people expected as much from businesses, from organisations and from politicians. But at the same time trust goes on falling, and key stakeholders have more and more opportunities to let the world know exactly what they think about products and services, beliefs and policies.
The battle for to be heard rages hard… but the winners in the age of social business are those who know how to listen. Our speakers know how to do both – and they do this by mastering the latest techniques – spotting trends and seeing opportunities.
At NEMO: Flashpoint, some of the sharpest minds around will share their secrets. Be there!
How: Register at http://nemo2103.eventbrite.com.
Please confirm that you will attend by Friday, September 28