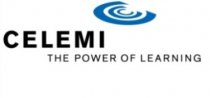 Webinar - Implementation challenges of Risk & Opportunity Management
2 december, 2013 -

13:00

-

14:00
Does successful Risk & Opportunity Management in your organisation imply many people doing the right thing at the right time?
Are you in the need of creating…
... A more proactive mind-set and behaviour
... A risk and opportunity managing culture
... Understanding of the benefits of Risk & Opportunity Management from an individual and organisational point of view
... Awareness on how Risks, mitigated or not, affect the organization
Discover how you can succeed with Risk Management implementations within your organisation and learn from Skanska how they have done it.
In this webinar you will learn how:
- Skanska worked with implementation of risk management strategies
- Your challenge drives your ambition and necessary action to become successful within Risk Management
- To successfully change people's mind-set and behaviour
- Skanska has developed their successful Risk Management journey
What: Celemi Webinar
When: Monday 2/12 at 13.00-14.00 (1PM CET)
Contact: trine [dot] bo-pedersen [at] celemi [dot] se
The webinar is free and will be held in English.