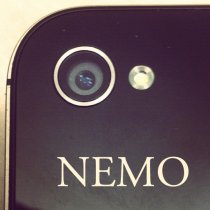 NEMO Helsingborg - NEW MEDIA, MODERN DEMOCRACY
16 oktober, 2014 -

09:30

-

16:30
NEMO: New Media, Modern Democracy
NEMO is a three-year research project which aims to develop new knowledge and explore new ways of understanding the significance of social media and online communication for individuals and organizations in a thriving democratic society.
NEMO research is underpinned by four key themes:
The Public Perspective
The Personal Perspective
The Organizational Perspective
The Knowledge Perspective
These themes come together to inform fresh thinking about the broader implications of evolving media technologies for participation and decision-making in a flourishing, inclusive and sustainable democratic society.
NEMO will contribute to the expansion of academic research at Campus Helsingborg, and forge closer links with the city of Helsingborg and the surrounding region.
NEMO is based at the Department of strategic communication (ISK) at Lund University Campus Helsingborg, Sweden.
Read more about the conference and book a spot here!