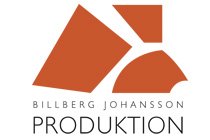 Billberg Johansson Produktion AB
Billberg Johansson Produktion is a production company based in Malmö. We work with everything from feature films and television to theater and stage production. With 25 years experience in cultural and media industries, we know pretty well how it works - especially how it should be done .....
We are really good at:
- Production management
- Set design and costume design
Other member companies can help us with:
Collaboration are always interesting. Let me hear from you!