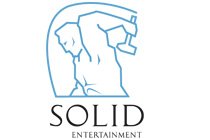 Solid Entertainment
Solid Entertainment is a film production company founded in 1996 and based in Malmö, Sweden. We produce everything from commercials and music promos to documentaries and features - for all platforms. We are also a rental house with a vast selection of cameras, lenses, lights- and grip equipment.
We are really good at:
We are very good at clever and cost efficient solutions for any film shoot - be it digital or 35mm.
Other companies can help us with:
Other members can help us with co-productions and creative post production solutions.