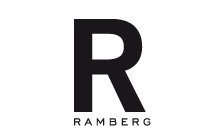 Ramberg Advokater
Ramberg Advokater is a business law firm with offices located in Malmö, Helsingborg and Stockholm.
Our clients are companies and organizations. Our lawyers are experienced specialist in various
practice areas such as corporate law, corporate commercial, intellectual property right, labour law,
dispute resolution etc. Our lawyers have solid industry experience within media & entertainment, IT,
retail, private equity & venture capital etc.
We are really good at:
- To provide cutting edge legal expertise.
- To understand the needs of our clients. The experience, future and transactions of our clients
differ. To provide prompt advice without jeopardising quality, we have in many cases formed
client teams to enhance our accessibility and quality.
- To take commercial considerations into account when providing legal advice. Through long-
term relationships we become acquainted with and understand and develop know-how
regarding the client's business and culture. We create added value to the client's business
with solid industry experience.
Other companies can help us with:
We are keen on having solid experience within our clients business and industries. We hope and
believe that a constant dialogue and exchange of experience and knowledge between the member
companies benefit all parties.