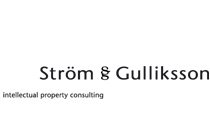 Ström & Gulliksson
We are a patent firm different from many patent firms in Scandinavia in that we combine patent counsel and service with technical and business strategic counsel. This enables us to handle all facets of strategic implementation, from the development of an idea to its commercialization. Furthermore, you can turn to us for assistance in matters concerning innovative ventures in practically all areas of technology.
Our clients range from small and medium-sized companies to global corporations with a wide spectrum of business interests. Among our team, you will find patent attorneys, including European patent attorneys, PhD's and Swedish authorized patent attorneys, as well as paralegals and assistants with extensive experience.
We are really good at:
a) Assisting our clients in generating patents and other intellectual property rights that are suited to their business.
b) Defining and identifying inventions in areas that, traditionally, are not considered to be patentable.
c) Defending and prosecuting your rights in close collaboration with the law firm Gulliksson Advocates, as well as helping you to avoid problems with third party rights.