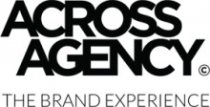 Across Agency
Across Agency is a creative concept agency specializing in Brand Experience Marketing activating your brand. We create experiential campaigns and LIVE communications concept.
We add technology solutions, graphics, scenography, digital productions, interactive displays, film, photography, music, motion graphics, event design, entertainment, styled characters and an attention to detail. A conceptual brand experience, The Brand Experience. A strong message and added value, added with a purpose.
We develop brands through live communication, and we really believe that content is the key to success.